With this awesome Cereal-To-Go Cup Container, you can enjoy crunchy cereal with cool milk no matter where you are!
The container offers separate compartments to store cereal, oats, yogurt, or fresh milk. A folding spoon is also integrated into the cover.
We don't play that soggy cereal nonsense, which is why it's a two cup system; one for the cereal and the other for the milk. The cereal and milk don't meet until you are ready to dig in.
The container's double-walled insulation flask can ensures effective cooling. Cool and fresh milk is always available for you on-the-go, making this a great container for school kids and travelers.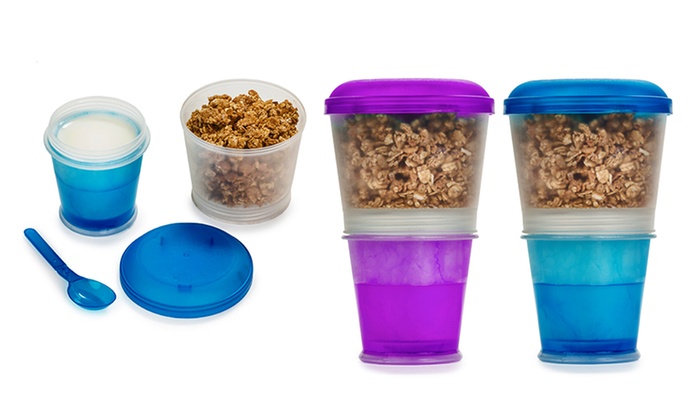 Features:
High quality product with safe food grade PP material. Perfect for cereal & milk, or yogurt.
Comes with a folding spoon that snaps into cap.
Travel-friendly and easily portable. 
Leak-proof container lid that works great for any sort of food.
Freezer and Dishwasher safe.
Keeps your food fresh inside, no exposure to air.
Non-toxic freezer cup keeps milk or drink cold and fresh for up to 4hrs.